Redefining the future of wellness, one bird's nest at a time
In the world of Chinese cuisine, few delicacies command as much attention and demand as bird's nest.
After all, the old-world delicacy has long been documented as the fortifying supplement of choice since the reign of Chinese emperors during the dynastic era, thanks to its long list of anti-aging and health-giving properties that range from better complexion to a stronger immune system. 
Today, bird's nest continues to find its way into prized Chinese dishes like jellies, soups and porridges, but how exactly does ZHEN up the ante on this very premium "elixir of life?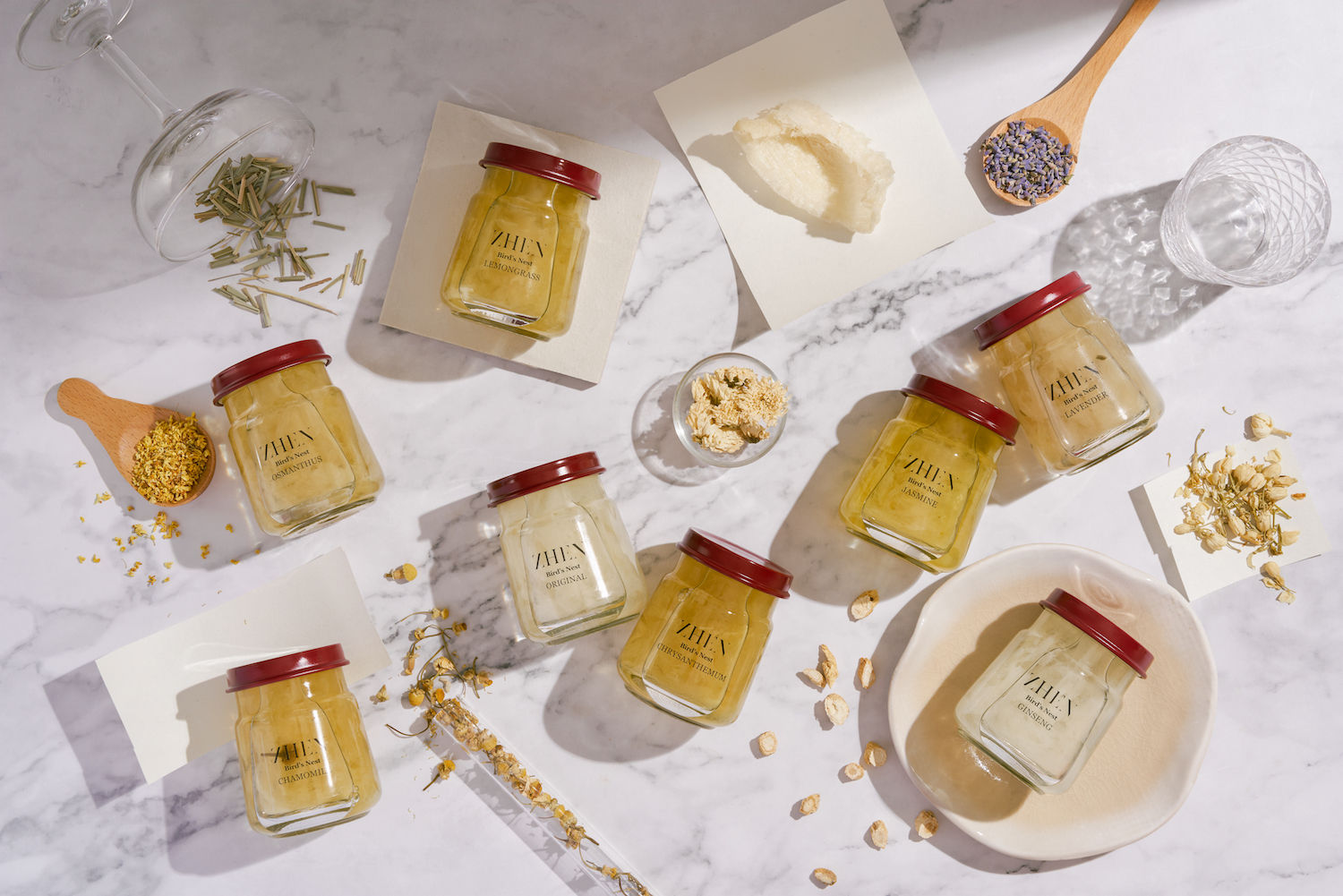 For starters, its founder Kara Tan and her family have spent more than three decades around the swiftlets that create the "Caviar of the East". ZHEN has a deep-rooted history as a raw material supplier and manufacturer of bird's nests; as an internationally renowned pioneer in this sector, the brand puts their fine expertise to good use at its very own swiftlet empire, which extends to a plethora of houses and caves in Thailand, Indonesia, and Malaysia. This experience has also given Kara valuable insight into the time-tested and remarkably tedious process of harvesting the precious superfood, while ensuring its authenticity and quality are of the highest standards today. 
The brand — named after the Chinese translation for 'precious treasure' — works on the fundamental belief that every part of life is precious and should be cherished, which explains its holistic approach to incorporating wellness into daily lives. Besides bird's nest, ZHEN will also launch other wellness and beauty products that encapsulate this very philosophy, making it a brand to watch for those looking to take their self-care journey to a new level.
From packaging to innovation, here's exactly how ZHEN is redefining wellness, one bird's nest at a time.
Not your average flavours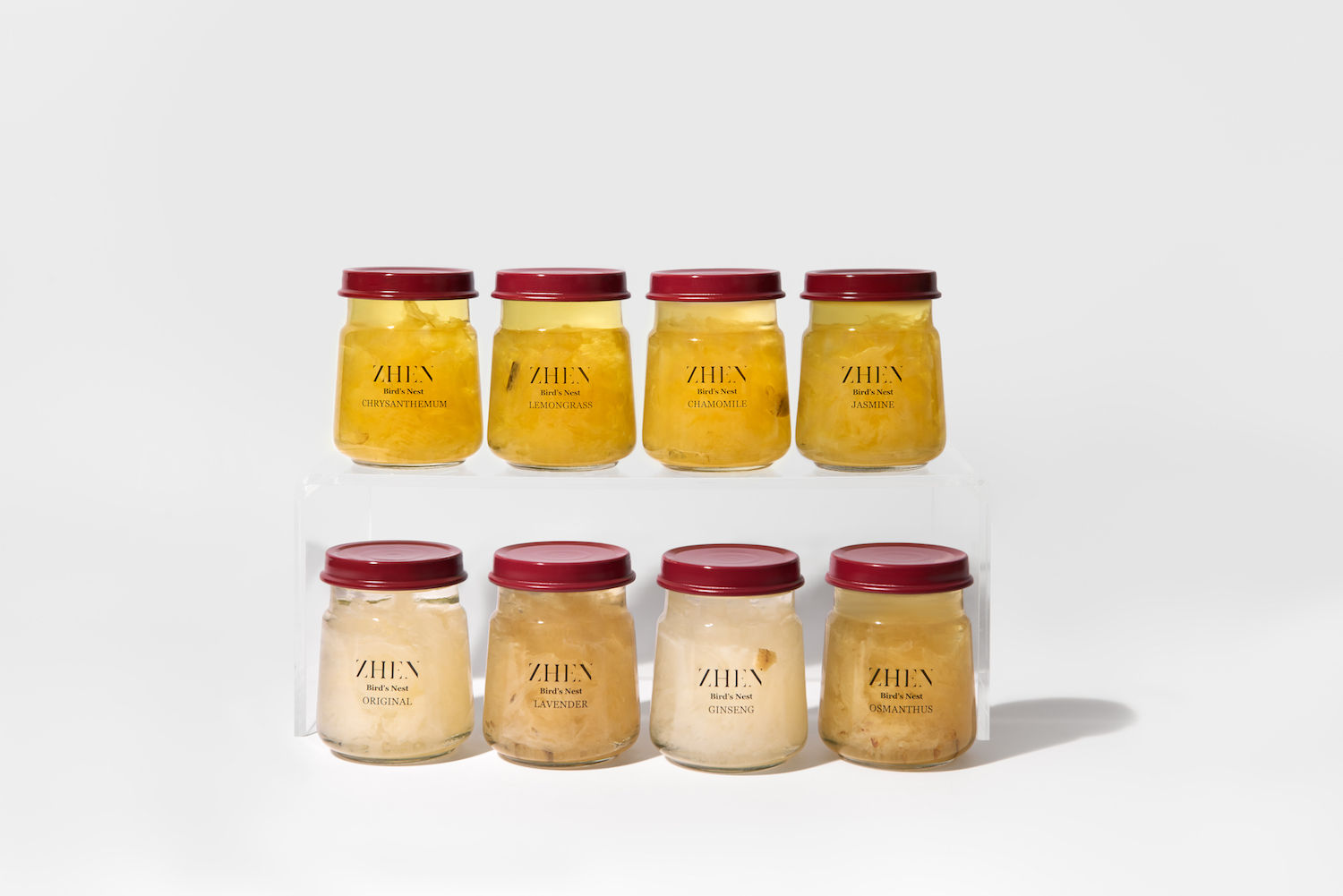 Instead of the traditional rock sugar, ZHEN has revolutionised the nutrition-packed treat with seven other flavours, which range from calming Chamomile, Chrysanthemum, Osmanthus, and Lavender to invigorating options such as Ginseng, Lemongrass, and Jasmine. Rock Sugar (Original), of course, continues to make the lineup here for those who enjoy this classic favourite, but the unique flavours are sure to catch the eye of a younger, more adventurous generation and inspire them into this routine too.
Environmentally conscious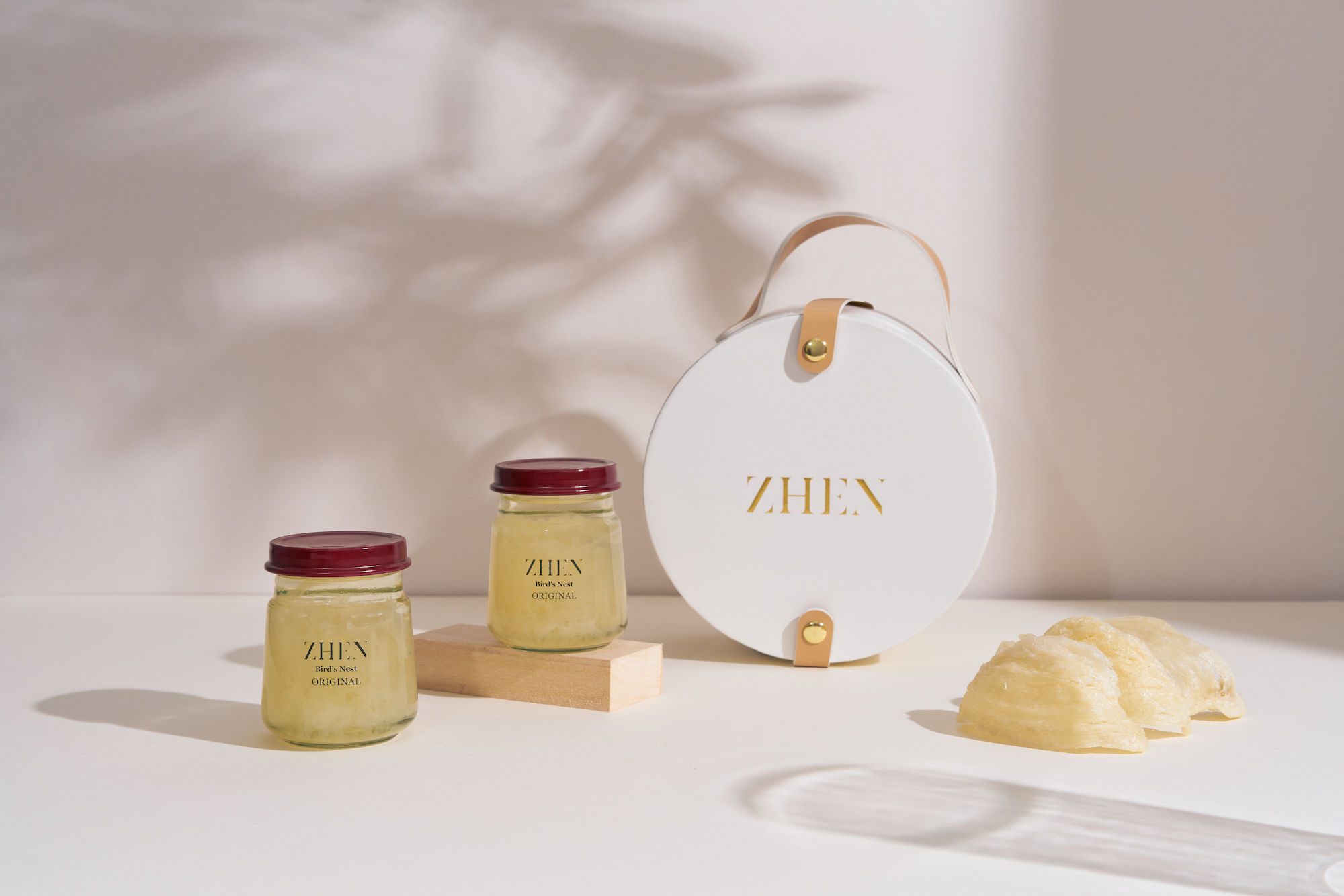 Besides being packaged in a stylish carrier (made with recyclable material, no less) that would undoubtedly find second life as a useful carry-all, ZHEN is committed to sustainability by ensuring that said carrier and glass bottles can also be recycled. The same level of care has all been put into the floral botanicals used in the flavoured bird's nest; only certified Australian and New Zealand growers and suppliers who have been certified ethical and sustainable in their practices are chosen here. 
Reputable source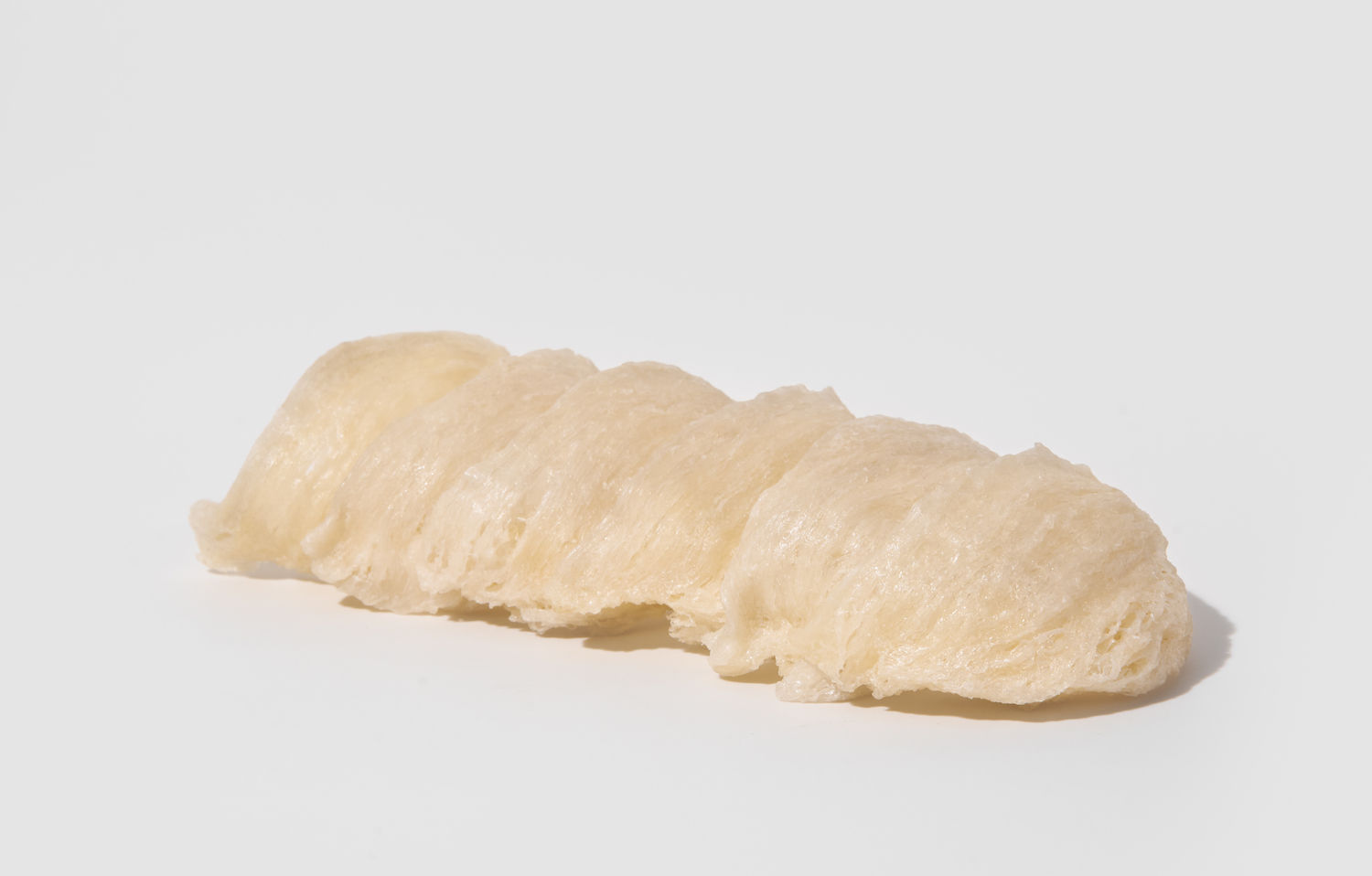 A golden rule of eating in the 21st century is to always know where your food comes from, so the knowledge that ZHEN has its very own bird's nest houses and caves throughout Southeast Asia should help you rest easy. The production process is ethical from the get-go as they allow the swiftlets time to fully form their nest, finish their nesting cycle and leave for the skies before harvesting. The knock-on effect of this level of care is major; the swiftlets are not stressed out, which means they produce better quality nests.
Unadulterated goodness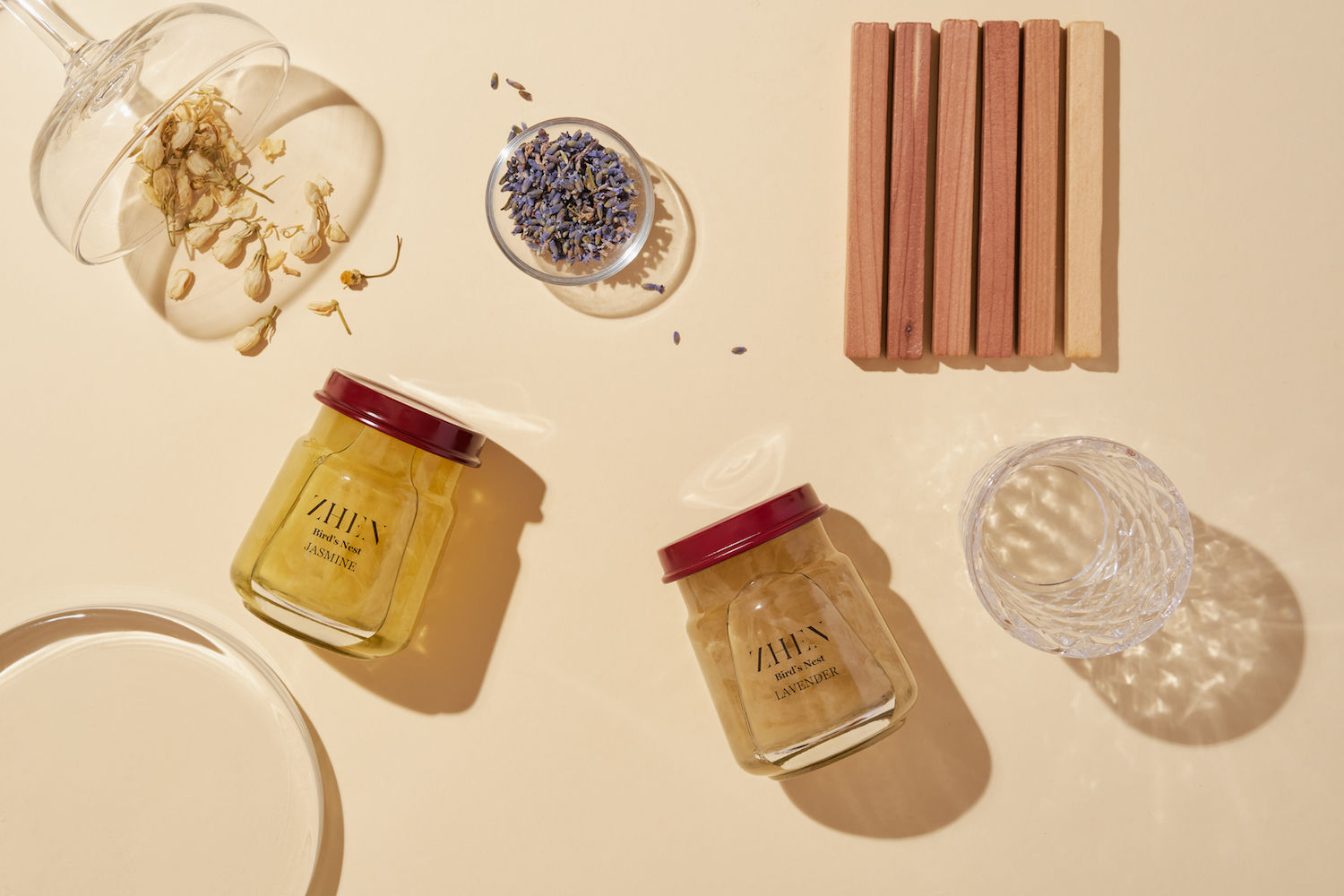 ZHEN maintains its promise of natural wellness by using neither stabilisers nor preservatives in its bird's nest, even if they're extracted from natural substances. These added gelling agents are often used to thicken and extend the shelf life of the product, but can also change the taste of the bird's nest and worse, negate its health benefits.
Truly fuss-free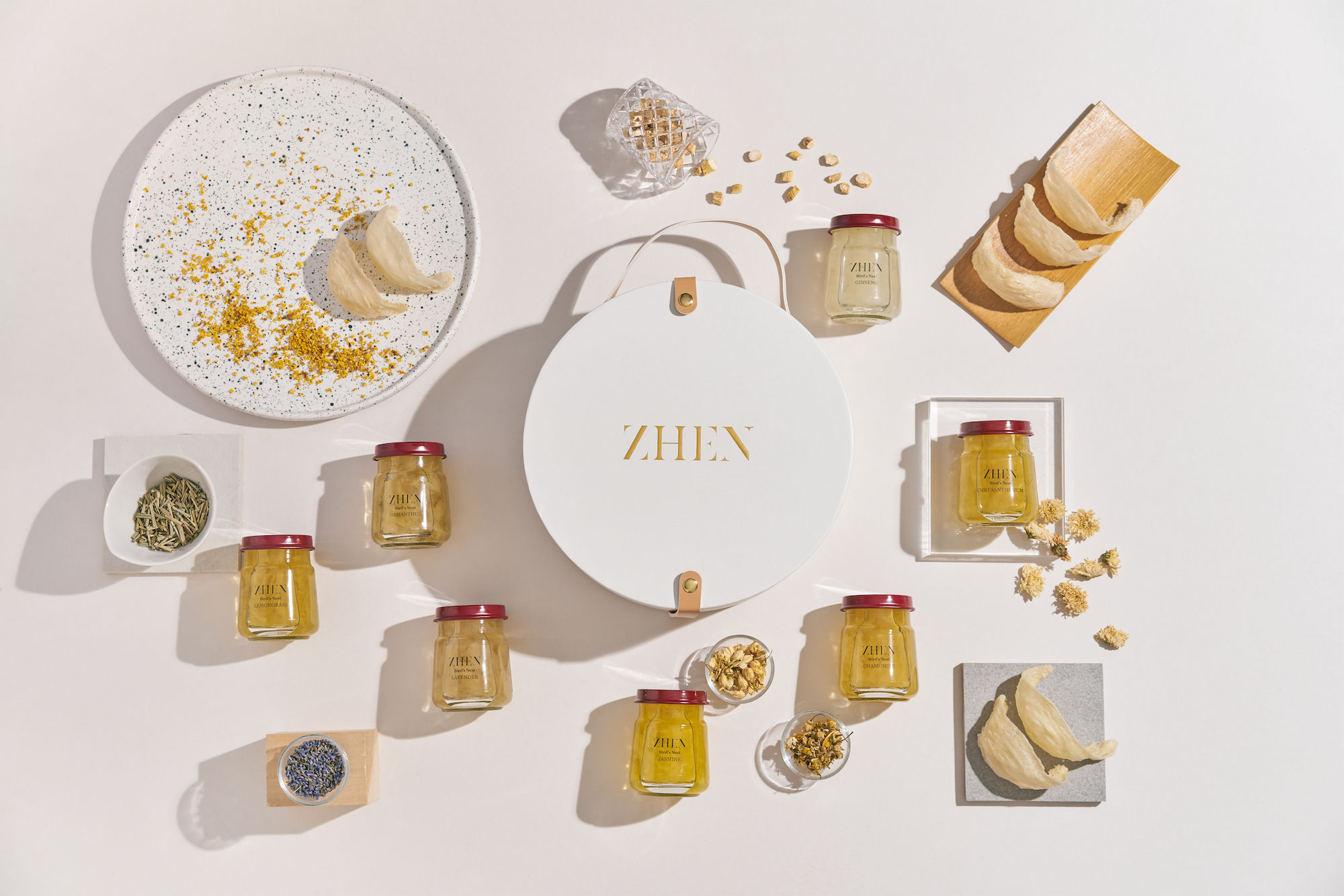 Even if price wasn't a deterrence, having bird' nest everyday used to either mean popping open an average-quality, ready-made bottle or painstakingly cleaning and boiling the nest down to a soup. ZHEN's monthly subscription model enables consumers to set aside time during their busy day to adopt the ritual of drinking bird's nest daily without having to worry about its quality or preparation process, making it easier for them to reap the benefits of this superfood.
To view the full article, click here.
(All images: ZHEN)
Leave a comment