Modernizing Bird's Nest, Sustainability and Personal Wellness
Kara Arissa Tan represents a generation of young upstarts who are elevating their family business to new heights, and often with sustainability in mind.
With Zhen, Kara is leveraging on the strong heritage and expertise of her father's company to build an e-commerce empire that aims to become a one-stop shop for all things bird's nest and wellness. Its core collection is made with ethically-harvested produce from the brand's swiftlet communities in the region, and comes in novel flavours such as lavender, chamomile and lemongrass. These small jars of nourishment are also free for stabilisers and preservatives.
Said to have anti-ageing, immunity-boosting and cell-regenerative properties, bird's nest is a rarified delicacy, typically consumed on special occasions. Zhen, however, hopes to change that with a monthly subscription of its bottles across 28 days. 
Ahead, we talk to Kara about the misconceptions surrounding bird's nest and her vision for the brand. 
Name: Kara Arissa Tan
Profession: Founder of Zhen
Industry: Health & Wellness/Lifestyle/E-commerce
Startup since: 2021 (Incorporated 11 April 2002)
Company size: 2 – 20 in Singapore
Zhen is a multifaceted lifestyle brand that works on a fundamental belief that every part of life is precious and should be cherished. Created for a more holistic and conscious approach to building wellness into a lifestyle,  Zhen is a one-stop shop that envisions bringing  balance to its community  by combining  a shared passion  for abundant living and a more mindful approach to life.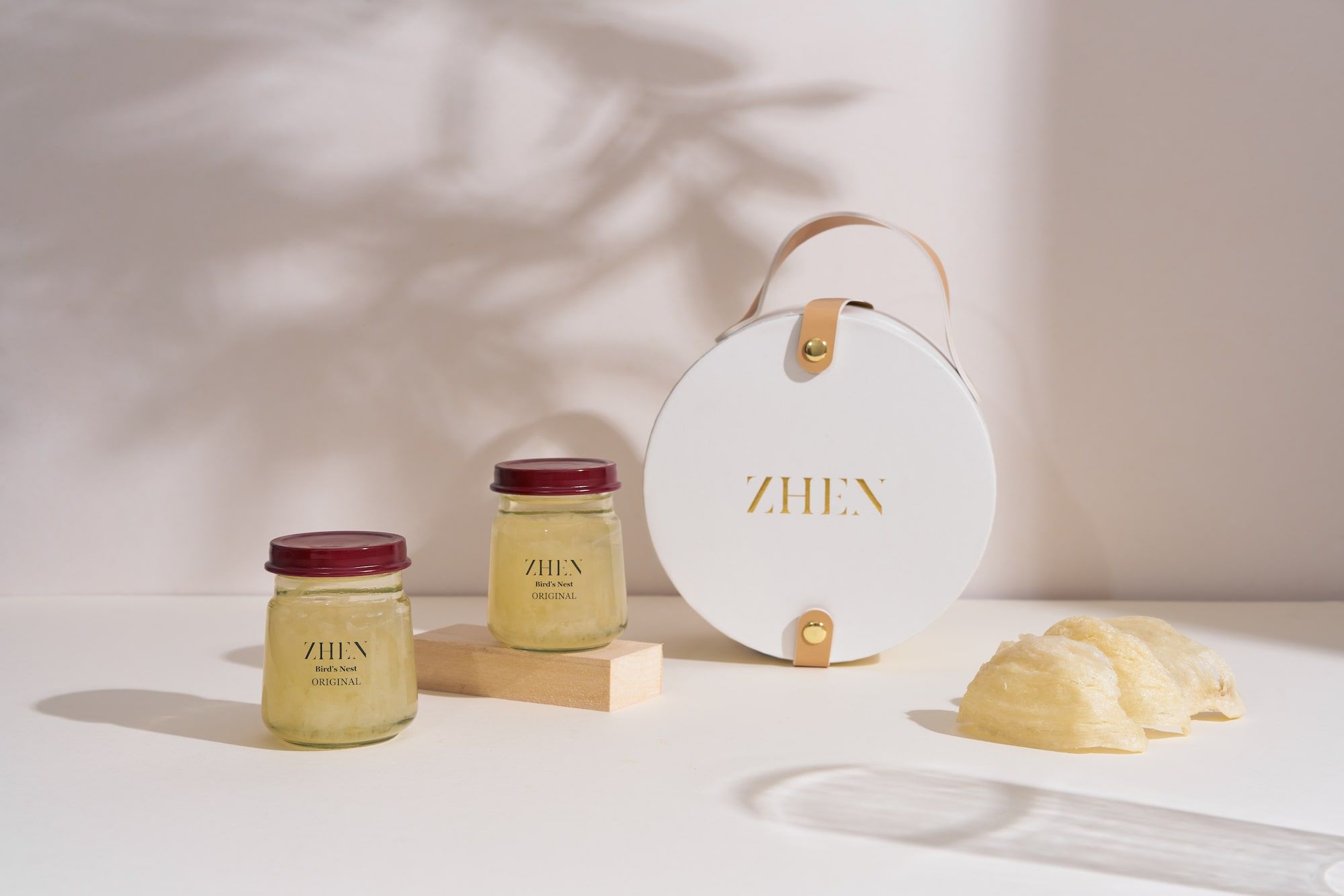 What are you most tired of hearing in your line of work?

The inconsistent jargon in the F&B industry, especially when it comes to marketing for bird's nest. The term "all natural" is often not represented fully. While many manufacturers still conform to the principles of using authentic, non-artificial bird's nests, they do include additives like stabilisers or gelling agents to aid in thickening and providing structure and viscosity to the final product.
Another misconception would be red nests. Some believe that red nests are formed from the blood in swiftlet's saliva. However, the colour actually comes from the minerals that run through the cave walls where the bird's nests are adhered to. These minerals are then absorbed by the nests, turning its colour from the normal white to different shades of red.
How has your business changed your life?
Zhen made me a strong advocate of wellness and became an unwavering guide on the path of sustainability for me. Be it in my products or business ethics, my business keeps me on track to be precise and thoughtful with eco-conscious business decisions while staying inquisitive and mindful on how our products are being manufactured.
What are you most proud of about your business?
Zhen is here to be an ally in your pursuit of well-being. Easily captured in 3Cs — Care, Conscious and Commitment — Zhen aims to help others build a healthier, more confident version of themselves with consistency. We want to help our customers incorporate wellness into a lifestyle with a thoughtful and gentle approach, instead of a quick and temporary growth.
Looking back now, what would you have done differently?
One of my best lessons and challenges would be in marketing. As a manufacturer and supplier, I've always been more focused on producing the best quality product for my consumers. While I have plenty of knowledge in those fields, marketing is not my strongest suit.  I would have allocated more time to business organisation and marketing research on how to get the word out for Zhen. Thankfully, I have a PR and communications agency to help guide me along the way.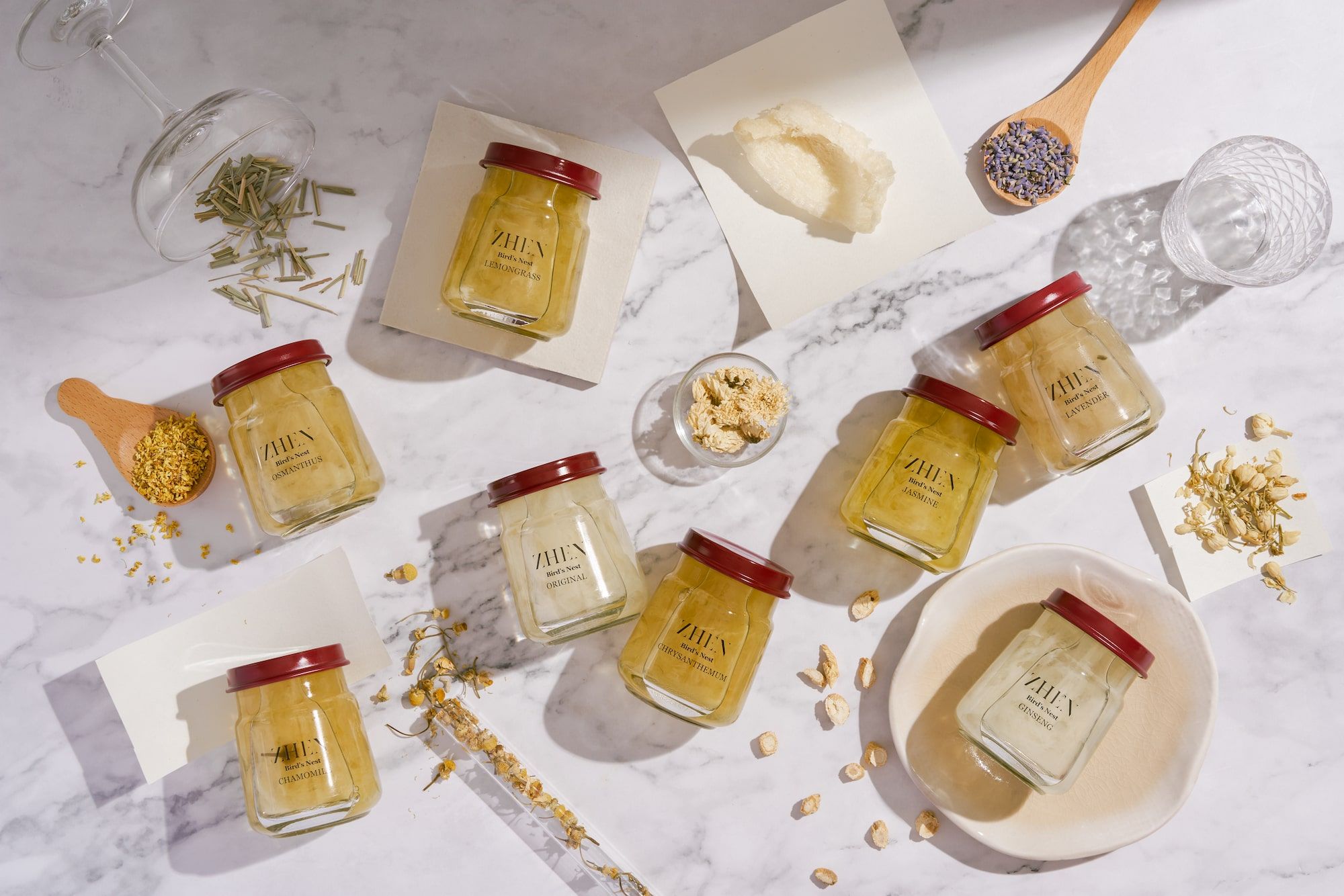 What is a normal work day like?
I am involved in the entire process of bird's nest, from harvesting to production, to all business administrative matters, so there isn't a fixed routine as I dabble in different things every day. I am extremely hands-on. Having our very own factory and lab facilities readily available, I am able to allocate more time on research and development, which is admittedly my favourite part of the process! Being able to innovate and incorporate sustainability into our products helps Zhen accompany consumers in their personal self-care journey with different product offerings, without costing us the Earth.
A work day typically starts with a workout in the morning, followed by meetings and catching up on emails, overseeing production at the factory, handling customers' requests and brainstorming for expansion opportunities.
How do you avoid burnout?

I really enjoy travelling and seeking inspiration overseas. I once travelled to Germany and spent 2 weeks in a little town where I learnt more about a certain machinery and its processes. Combining my research and development with techniques, I managed to invent the world's first Bird's Nests chips, which is till date, one of my proudest achievements. However, due to the high cost of production, it will remain my personal baby and would not be sold in the market right now. In recent times with the travel restrictions given the current situation, I am now able to spend more time with my friends and family. Zhen's mission is simple – the more goodness you surround yourself with, the more confident and healthy you'll start to feel.  While the business is important, I strongly believe spending quality time with your loved ones, working out, meditating and eating well.
What advice would you give to someone looking to start up?
If you are passionate about your ideas, take the leap! Being an entrepreneur is an experience in itself. Be prepared to make sacrifices, too, especially with your time. There will always be new challenges to conquer on the daily, hence a strong mental capacity is essential to tackle these challenges objectively.
What would you be doing if you weren't doing what you do now?
I've always wanted to pursue my doctorate back in England where I've spent most of my teenage years, but I can't imagine doing anything else other than bird's nest. My family has grown up around the swiftlets for more than thirty years and Zhen's deep-rooted history as a raw material supplier and manufacturer has positioned the company as an internationally renowned pioneer in the sector with several long standing multinational partnerships under its belt.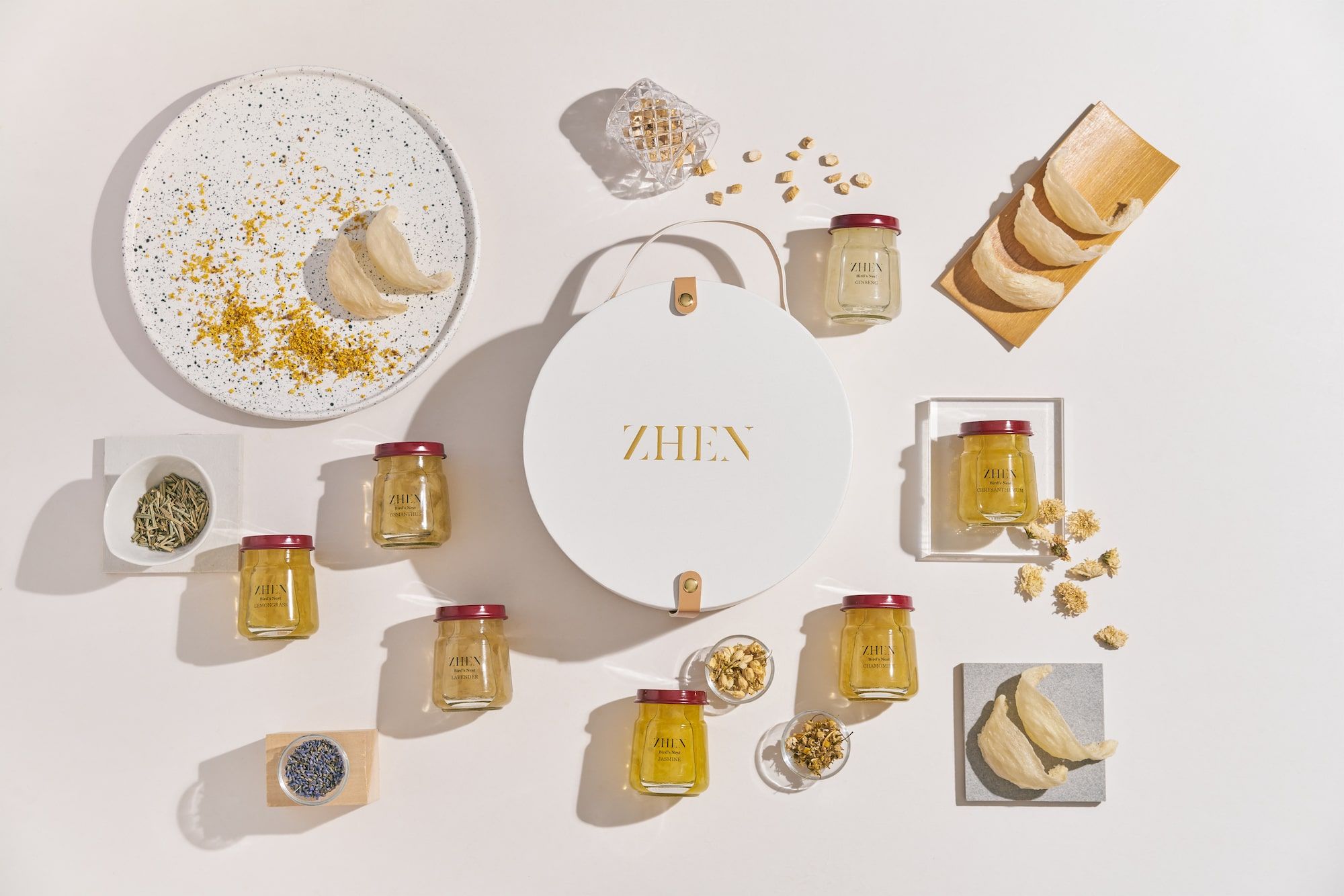 As a child, what did you aspire to be?

I've been fortunate my whole life and I aspired to be a doctor because I wanted to help others in need, but later learnt that I could not withstand the sight of blood. Since then, I've decided to leverage my family's heritage and expertise of bird's nest and am keen to give back a portion of the good I have been blessed with to charity.
What has been your biggest challenge with starting the business and how did you overcome it?
Cash preservation whilst trying to hit targeted growth. We try to overcome it by being hands-on in every aspect of operational processes, such as delivering the products ourselves. An added benefit of doing this would be valuable face-time, conversations, and feedback from our customers so that we can constantly improve and innovate accordingly.
If you were to start another business or invest in another start up, what would it be?
If given the chance, I would like to invest in an app to help improve and recognise emotional and mental wellness. The first step to improving overall mental health is to understand your feelings and finding ways to manage them in the best way possible.
How do you define success? Do you consider yourself successful?
I tend to view success incrementally, as a journey and not a destination. With every new challenge and milestone, be it big or small, I believe success is involved as long as it moves me forward, and allows me to develop stronger skills. As long as I am learning or achieving something new, I consider this a success, and it is the driving force behind my motivation and drive.
What's next for your brand?
There's a new product in the pipeline, and it's the first of its kind to be launched in the world. Our Bird's Nest Collagen Dose is a delicious jelly strip incorporated with bird's nest. Stay tuned!
Leave a comment